Building LifePlans Ltd's Irish branch is registered to do business in Ireland at the Central Bank of Ireland. Our reference number at the Central Bank of Ireland is 908570.
Building LifePlans Ltd's policies are underwritten, in Ireland, by the UK subsidiary of SCOR SE (SCOR UK Company Limited).
Building LifePlans Ltd has been providing construction insurance since 1999. We are owned by Thomas Miller, a world class insurance services business at the forefront of the insurance industry since 1885.
Building LifePlans Ltd has offices in Ireland at 2nd Floor, Palmerston House, Fenian Street, Dublin 2.
Our partners
Our insurer

SCOR UK Company is the underwriter providing the insurance cover and is responsible for paying claims.
BLP acts as an underwriting agent of the UK Branch of SCOR SE, the 5th largest reinsurer in the world. With 38 offices across 5 continents, SCOR is committed to working with its clients on a long-term basis, providing them with value-added solutions.
Our insurance broker

Marsh is the insurance broker.
Marsh is a global leader in insurance broking and risk management. In more than 130 countries, their experts help clients to anticipate, quantify, and more fully understand the range of risks they face.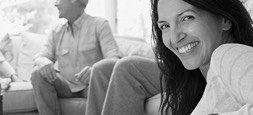 Need some advice?
Call our team on
+44 (0)20 7204 2953.