How you benefit
Our product is designed to be the first port of call for structural defects, specifically so that policyholders don't have to look around either for who's responsible or for how to hold someone to account.
Here's how you benefit
We don't expect a builder or contractor to have to come back and repair defects - whether in the first 2 years or later (excludes water ingress in year 1 and snagging). This means we aim for "right first time" construction, which is surely better for everyone.
We offer you a clear and robust insurance policy, not a warranty, with a wording that shows you exactly what you're covered for.
Since we don't require proof of fault, we aim to reduce the delays and counterclaims that can be familiar in building disputes. Our intention is to free up your time, money and resources.
In the event of insolvencies or withdrawals of main or subcontractors mid-project, the policy arrangements can continue as they were.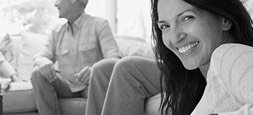 Need some information?
Call our team on
+44 (0)20 7204 2953.