We hope you don't need to make a claim under your insurance, but things can go wrong in any new building, commercial or residential, even after rigorous checking.
We are here to help and BLP will endeavour to assist you, as swiftly as possible. Whether that is commercial or residential insurance related.
What can you claim for?
Your defects insurance cover is in force for defects arising in the structural elements and in the waterproofing envelope of the building.
Your defects insurance will respond to damage arising out of defects during construction. Issues such as flooding, storm damage to roofs and windows, pipe work damaged through nailing or the inevitable broken window, will not be covered by your latent defects insurance.
Who do you contact?
Claims are handled by BLP on behalf of the insurer.
To notify us of a claim you should call BLP on +44 (0)20 7204 2953, quoting your policy reference number. You'll be asked for a brief summary of the claim or circumstance, and you will then be sent a claim form.
When you've completed the claims form you should return it to: Claims Department, BLP Insurance Ireland, 2nd Floor, Palmerston House, Fenian Street, Dublin 2. or via email to blpireland@blpinsurance.com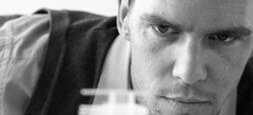 Need to make a claim?
Our team are here to help: +44 (0)20 7204 2953.