The product is a 10 year policy with cover running from the date of technical certification or the first sale or transfer of the premises.
It meets the cost of putting right the premises in the event of insured damage occurring in the structural works.
The cover also protects against breaches of certain building regulations committed by the developer which lead to a present or imminent danger to the physical health and safety of the occupants of the premises. (However, should the premises not comply with building regulations and no present or imminent danger to the physical health and safety of the occupants exists, the cover will not respond).
Summary of Cover
Summary of Cover
No registration, no fees and no security required
Cover to full reinstatement value (no inner limit)
No 2 year developer warranty period (excludes water penetration in first 12 months)
5 year protection against Ingress of Water as standard (cover can be extended to include the full 10 years)
No pyrite/sulphides exclusion (subject to technical appraisal)
Cover for breaches of building regulations (not limited to fire)
Bespoke risk assessment service allowing greater design and build freedom (including 40,000 components)
Modern methods of construction acceptable
Broad definition of structural works
Alternative accommodation: Eur250,000 limit
Eur1 million sum insured per single front door (no inner aggregate limit)
(A standard Eur1 million sum insured per single front door unit or a higher sum insured of your choosing for higher construction value)
Premiums rated on overall contract value (not including land value)
Residential latent defects insurance
We aim to provide peace of mind when it comes to protecting your property.
Policies are underpinned by an independent technical appraisal carried out by BLP aimed at minimising defects right from the design stage.
Terms and scope of cover are flexible, and always cover the full rebuild value of the construction project. You're not at risk of losing a hefty deposit or other form of security, because we don't ask for one; and our products cut through the complicated tangle of responsibilities, responding first if a defect manifests post completion.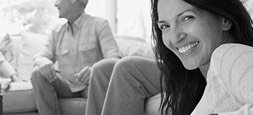 Need some information?
Call our team on
+44 (0)20 7204 2953.